Alumni Stories.
Every time CAA School Safety Patrollers put on their safety vests, they are met with new opportunities and challenges to learn and grow. CAA reconnected with a few program alumni who shared their incredible stories.
Were you a CAA School Safety Patroller?
Share your favourite memories of the Ottawa Jamboree and Patroller dances or tell the world about how your training came in handy while you were on duty.
Contact Us to tell us your story.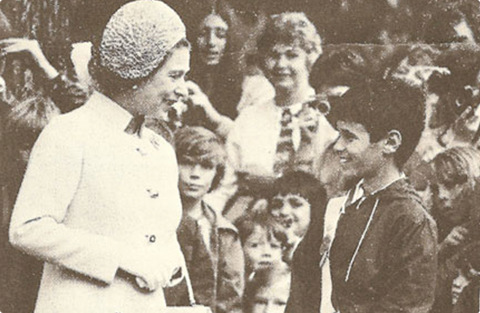 Paul Attard (London, Ontario)
Paul saved a young girl from running into a busy street as a CAA School Safety Patroller. During Queen Elizabeth's visit to London, Ontario, Paul was invited to line the route as she walked through Victoria Park on request from the Governor General. He was also asked to join the Queen and Prince Philip for lunch at Centennial Hall after they inquired about the School Safety Patrol badge he wore to the ceremony.
Alan Shiozaki (North York, Ontario)
Alan stopped a five-year-old boy from darting into a busy street. His heroic effort was recognized by CAA when he was awarded the CAA School Safety Patrol Lifesaving Medal from former Governor General Roland Michener at Rideau Hall in 1970.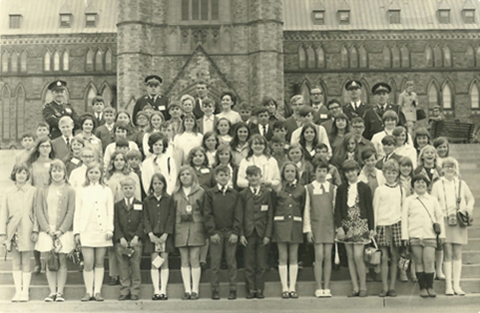 Jean Peacock Chow (Guelph, Ontario)
Jean attended the Ottawa Jamboree with her father in 1969. She was a Patroller and her father was the police officer who oversaw her school's CAA School Safety Patrol program. Her father also ran the CAA School Safety Patrol Leadership Camp for which Jean volunteered during the summer months in high school. Her grandfather was also a cook at the camp. That's three generations of Jean's family working towards safer communities in Guelph, Ontario!
Patrick Mothersill (Oshawa, Ontario)
Patrick proudly marched in the CAA School Safety Patroller parade on Parliament Hill during the Ottawa Jamboree in 1964. His favourite memory was visiting the Uplands Canadian Forces Base where he had the chance to sit in the cockpit of a Voodoo fighter jet.

Brenda Browne (Stratford, Ontario)
Brenda says that wearing her School Safety Patrol belt helped her become a role model for younger students and helped prepare her for the responsibilities that high school would bring. Along with her story, she sent a copy of her Patrol Membership card that she kept from the 1963-1964 school year.
William (Bill) Coomber (Waterdown, Ontario)
Bill was in charge of the CAA School Safety Patrol program in Waterdown, Ontario where he was a police officer. In 1960, Patrollers and officers were invited to sit in the gallery of the House of Commons and they had the chance to meet former Prime Minister Howard C. Green at the Ottawa Jamboree. Bill still proudly displays the photos on his desk demonstrating what a privilege it was for him to supervise the program until 1967.
Patrollers Meet Alumni Series.
A generation of previous CAA School Safety Patrollers reconnects with the current generation in our "Alumni Meet Patrollers" video series. In each episode, they bond through their shared experiences and learn how the program has shaped them into the successful leaders they are today.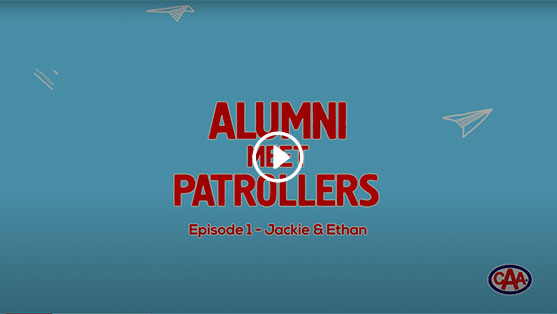 Alumni meet Patrollers - Jackie & Ethan - Episode 1
Jackie Parkin, a police officer shares her experience as a former CAA School Safety Patroller with Ethan, her son, who also is a Patroller and drummer.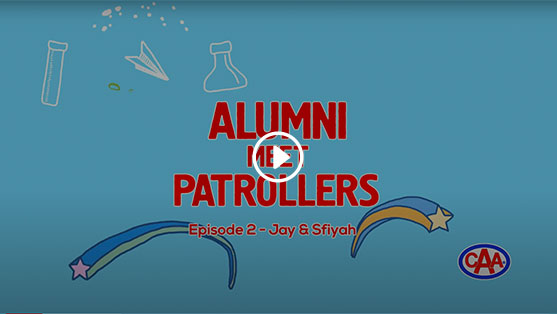 Alumni meet Patrollers - Jay & Sfiyah - Episode 2
Jay Woo, CEO of CAA Club Group shares his experience as a former CAA School Safety Patroller with Sfiyah, who also wants to be an airplane pilot in the future.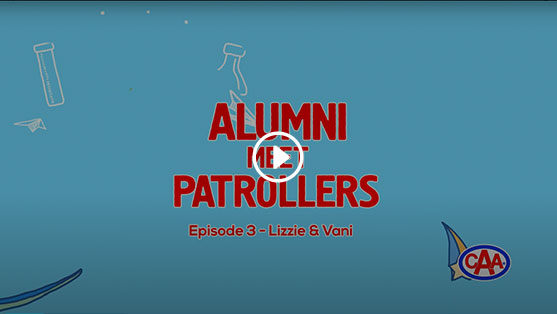 Alumni meet Patrollers - Lizzie & Vani - Episode 3
Elizabeth Blenkarn (Lizzie), a master of environmental sustainability student, shares her experience as a former CAA School Safety Patroller with Vani, while they work on a science experiment.